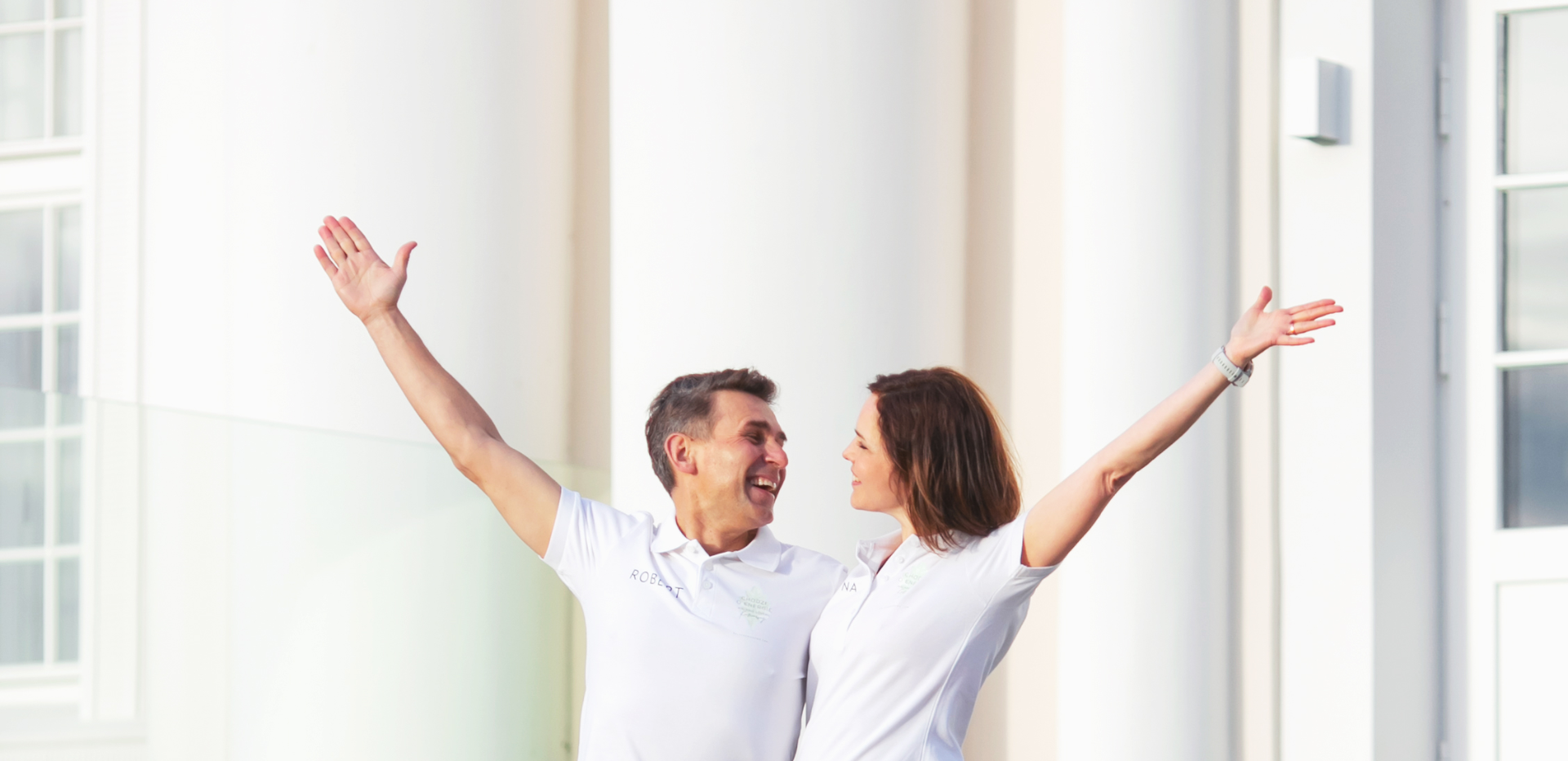 Robert Korzeniowski
in Palac Komierowo
Sports, health, personal balance
according to Justyna and Robert Korzeniowski
What have we prepared?
COMPETITION PLAN
Daily walking workout for amateurs with exercises adapted to the age, fitness and the goal.
Daily exercises improving the locomotor system.
Wellness, sauna, jacuzzi, rolling.
Individual monitoring of a daily physical activity thanks to the Polar Flow system.
Customised diet, healthy diet workshops led by a dietician.
The FMS functional fitness test carried out by specialists from the orthopaedic clinic in Warsaw.
Carolina Medical center FIFA Clinic of Excellence
Medical workshops led by Michał Sokólski, cardiologist, sports medicine specialist.
"My Route to Championship" — workshops devoted to personal goal achievement based on the experiences of Robert Korzeniowski.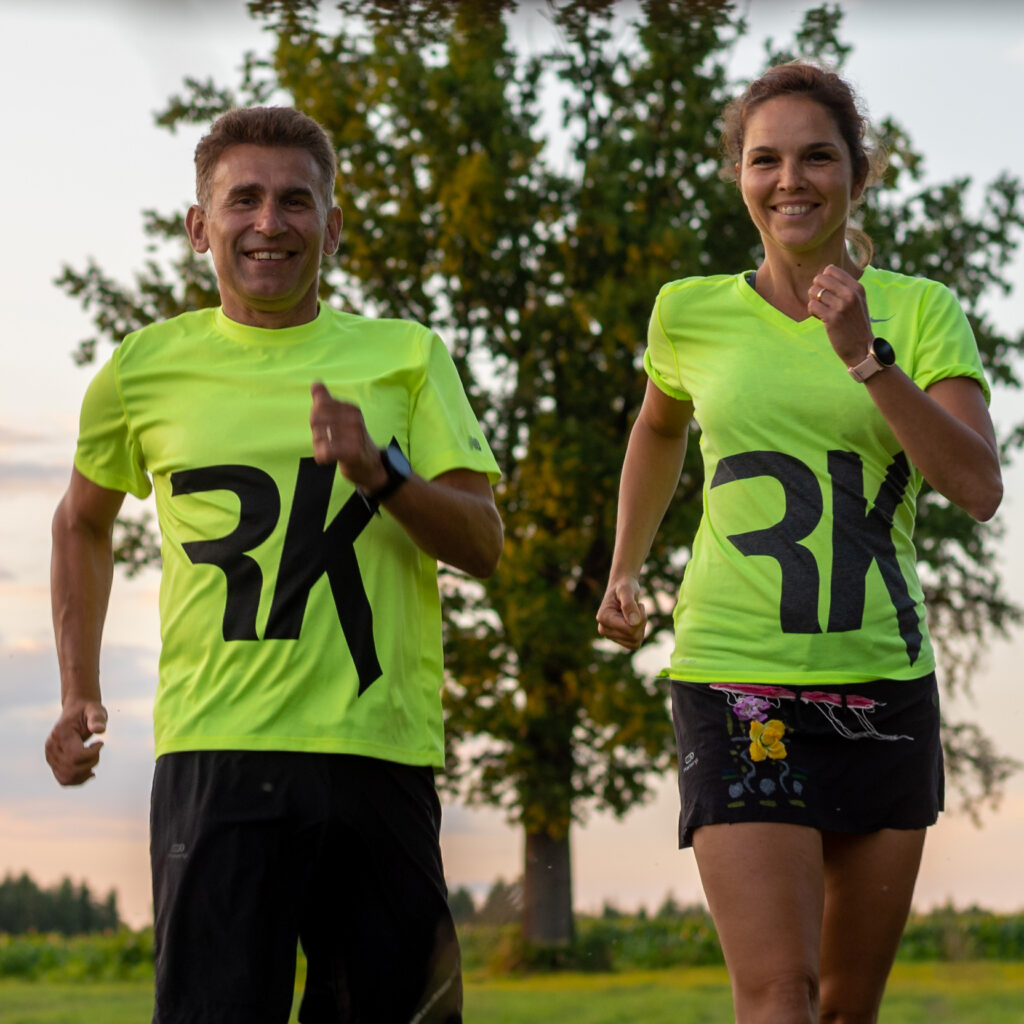 Robert Korzeniowski
an athlete, a race walker
A four-time Olympic champion, a three-time world champion and a double European champion in sports walking. With his wife Justyna, they promote walking among the Poles.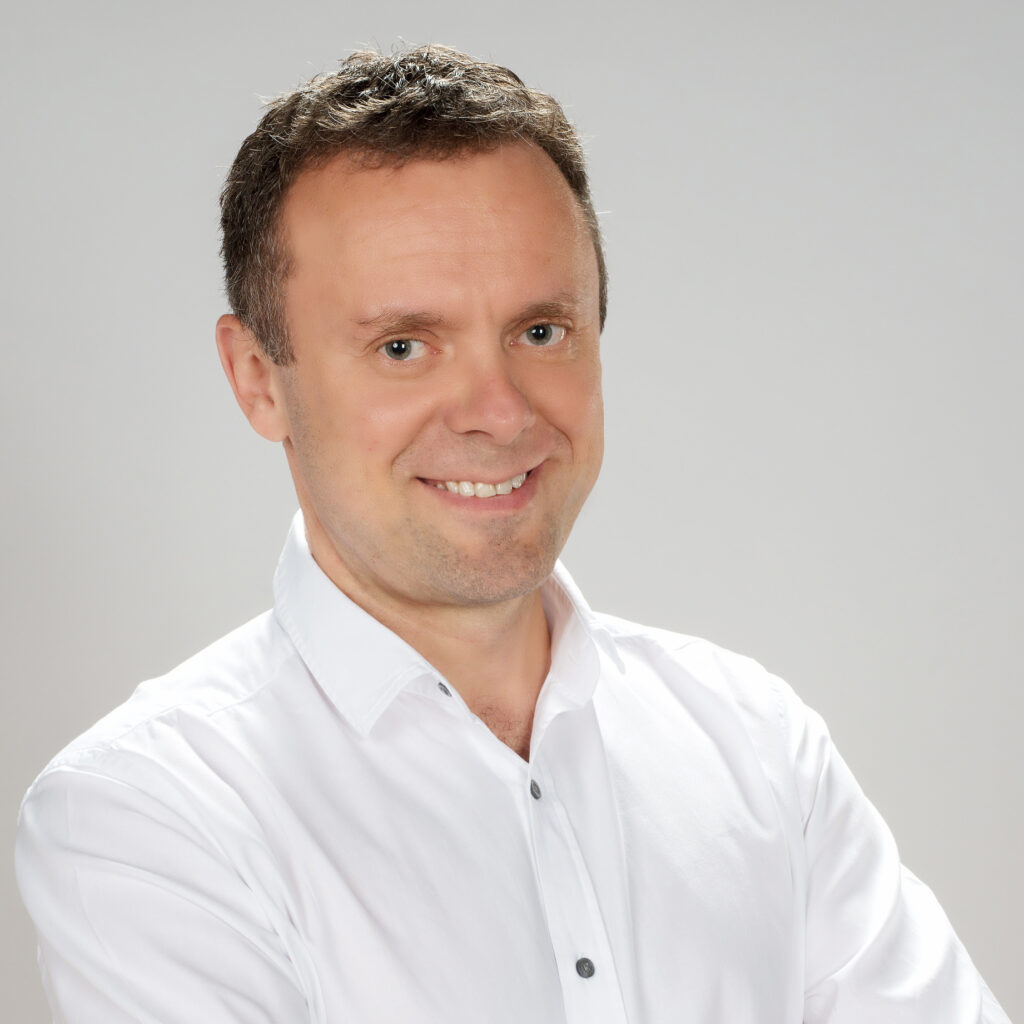 dr Michał Sokólski
a cardiologist, an internal medicine specialist, a sports medicine specialist
A great fan of sports, not only the professional one. An advocate of physical activity regardless of age or diseases, adapted to one's own preferences and the current health condition. He promotes sports for pleasure, health, character shaping and results improvement.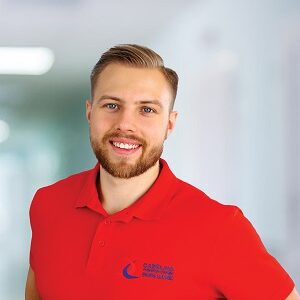 Damian Wiśniewski
physiotherapist
Physiotherapist, locomotor preparation trainer in Carolina Medical Center. He graduated from physiotherapy and physical education. A lecturer in Wyższa Szkoła Edukacja w Sporcie. A student of osteopathy in the Still Academy of Osteopathy.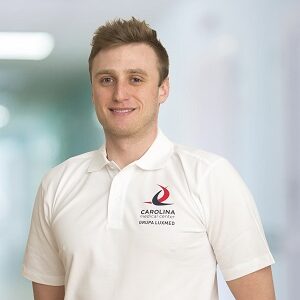 Patryk Kwiatkowski

A graduate of the University of Physical Education in Warsaw, majoring in Physiotherapy. A locomotor preparation and medical workout trainer in Carolina Medical Center in Warsaw. A former player of football clubs Agrykola Warszawa and Drukarz Warszawa.
Day by day with good energy
PLAN OF THE DAY
7:30 a.m.
a refreshing surprise to the room
8:00 a.m.
start-up
8:30 a.m.
breakfast
10:00 a.m.
going outdoor
11:45 a.m.
snack
12:00 p.m.
rolling and stretching in the gym or in the park
1:30 p.m.
lunch
3:30 p.m.
specialist workshops lasting ca. 45-60 min.
4:00 p.m.
snack
5:00 p.m.
supplementary workout
6:00 p.m.
massages
7:00 p.m.
dinner
7:30 p.m.
massages, sauna, jacuzzi
8:00 p.m.
free time, meetings in small groups, summary of the day
Stay dates
BOOK USING A CONTACT FORM
CLICK THE DATE INTERESTING FOR YOU AND THEN FILL IN THE CONTACT DETAILS AND THE NUMBER OF PEOPLE:
OR OVER THE PHONE:
+48 525 444 444
Terms and conditions of booking, cancellation and advance payment return
The booking is done when the 30% advance payment is made.
The booking can be cancelled cost-free up to 14 days before coming. In such a case, the paid advance payment will be reimbursed within 7 days after the booking cancellation is reported. If you cancel your booking later or if you do not visit the hotel on the arrival date, the hotel will encumber you with 30% of the booking value. To guarantee booking, provide your credit card details or make 30% advance payment to the bank account of Pałac Komierowo Komfit sp. z ograniczoną odpowiedzialnością sp. k., Tomice, Europejska 4, 05-532 Baniocha, NIP: 123-13-84-515, bank account no. 30 1160 2202 0000 0003 4165 3373 . In the transfer title, write: advance payment for the stay It is about energy – Komierowo 2021.