Sports equipment
The Komierowo palace has a versatile offer for the active ones who want to stay fit. The Visitors may use a gym with the door leading to a terrace and overlooking the ponds, equipped with a treadmill, elliptical bike, a bench, a bike and other accessories, including balls, weights, mats or thera-bands for a daily workout.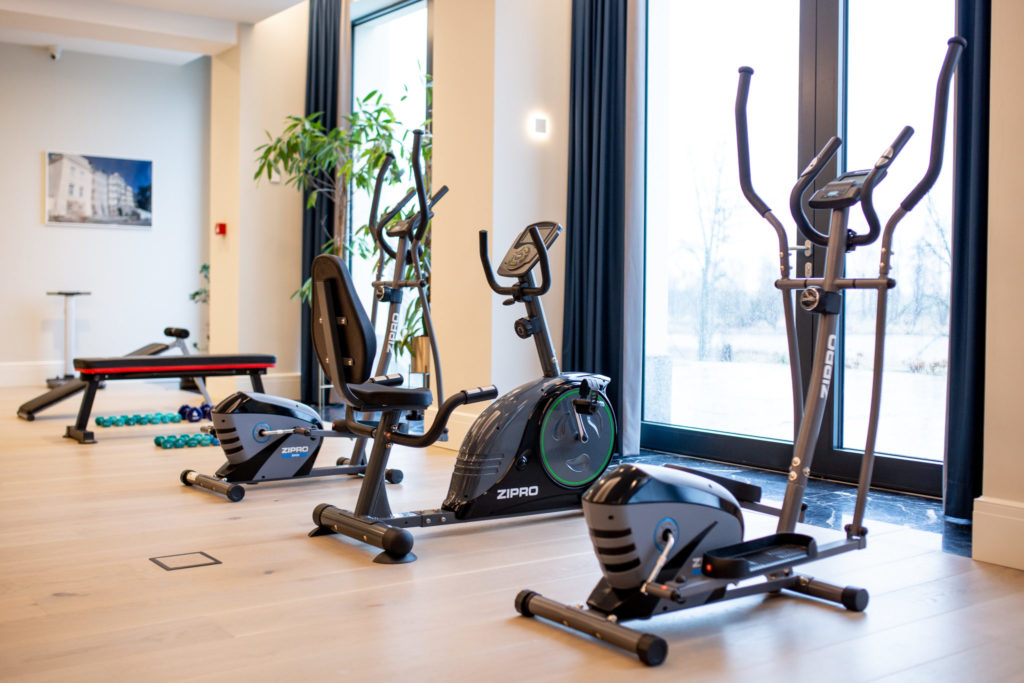 SLIM FIT VIT programme
Let the Health, Strength and Joy return!
The most important idea of the seven-day SFV stay is an individual approach to every participant. The proprietary sports and dietetic programme is developed by an experienced dietician and personal trainer and enables to regain energy and release the motivation to change the lifestyle. Carefully selected diet and varied sports activities, including Nordic walking, cycling and massages supported by extra oxygen supply in a normobaric chamber will improve fitness, increasing the body flexibility and firmness. The programme is to provide knowledge of healthy lifestyle, proper diet and to motivate you to change. Continuing its items after the stay is completed will help to change everyday functioning, improve the sense of well-being and change the approach to every new day, helping to lose weight and improve your libido.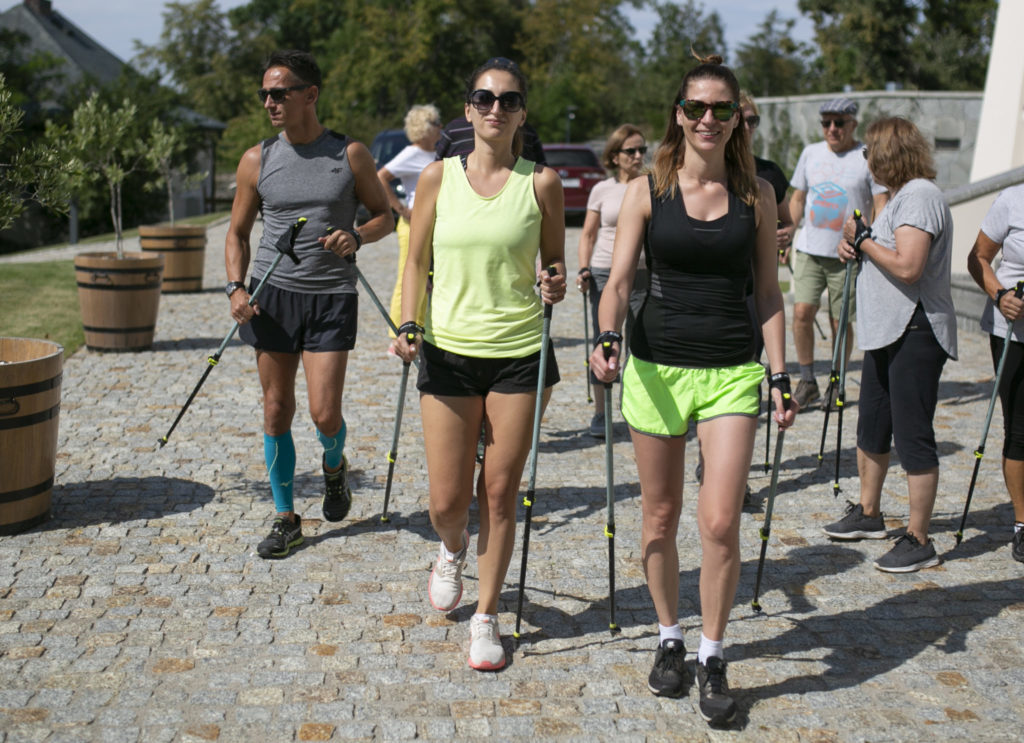 fit.palackomierowo.com
YOGA RETREATMENT
The unique four-day YOGA RETREATMENT programme in the Komierowo palace is addressed to people who want to escape the everyday hustle. During the stay, every Visitor will experience mental and physical relaxation. The programme includes classes with a yogi of Indian origin, Jimmy, a gong concert, massages and acupuncture. Yoga Retreatment is a perfectly designed combination of activity, relax and vegan cuisine.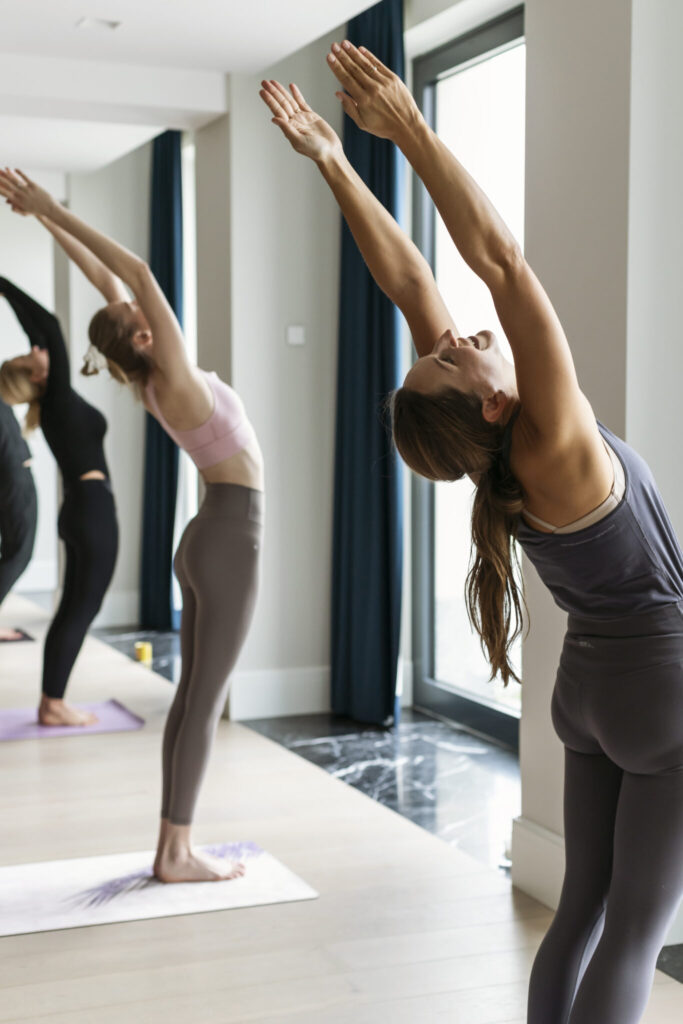 Nordic Walking poles
The green areas around the Palace are a perfect place for all sorts of games. The park paths between the ponds are great for jogging or Nordic walking. Nordic walking poles are available at the Palace reception desk.