Initially, it was a defensive mansion which was burnt down in 1656.
In 1680, Piotr Komierowski built a one-floor Baroque mansion in its place.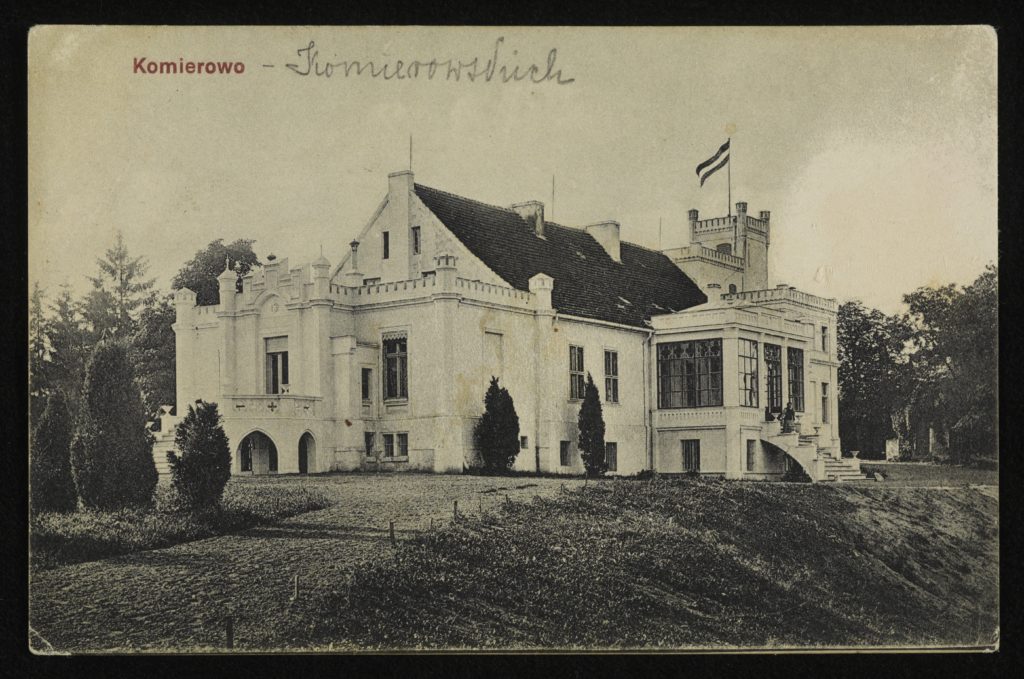 Centuries passed and the Komierowskis from Komierowo kept increasing their estate and the political influence reaching further and further beyond the boundaries of their major seat. At the turn of the 19th20thcentury, Roman Komierowski modified the Baroque mansion, changing it into a Pseudo-Gothic palace according to the design by Wiktor Stabrowski. Following the death of Roman Komierowski, the estate was inherited by his son, Tomasz, who extended the palace in the NeoBaroque and Classicist style in 1924–1929 according to the design by architect Adam Ciborowski.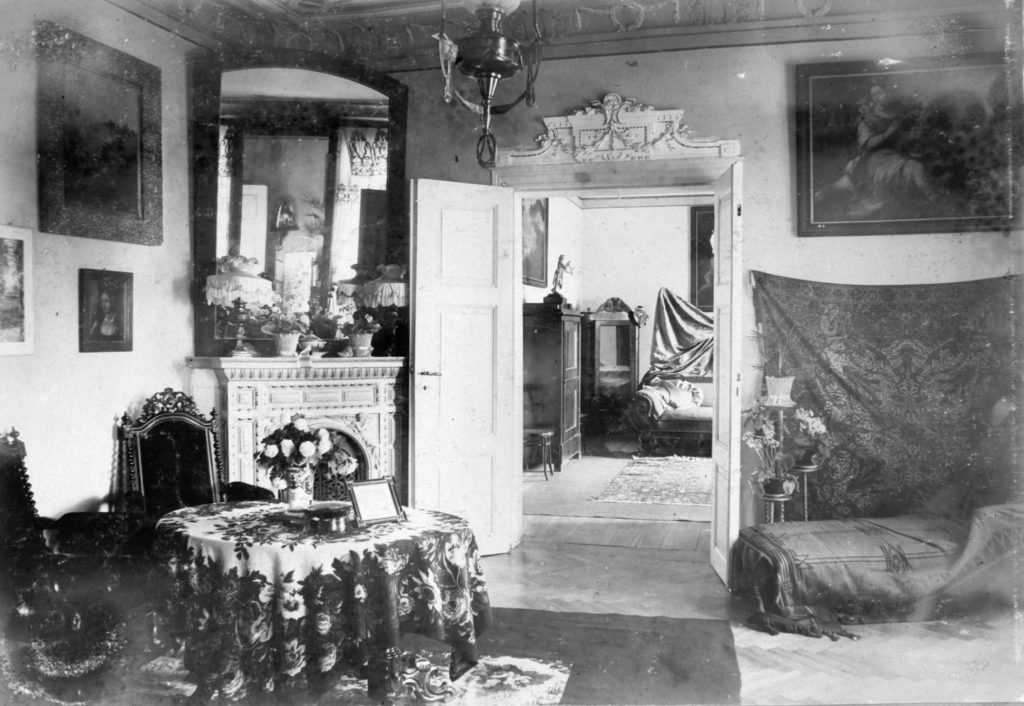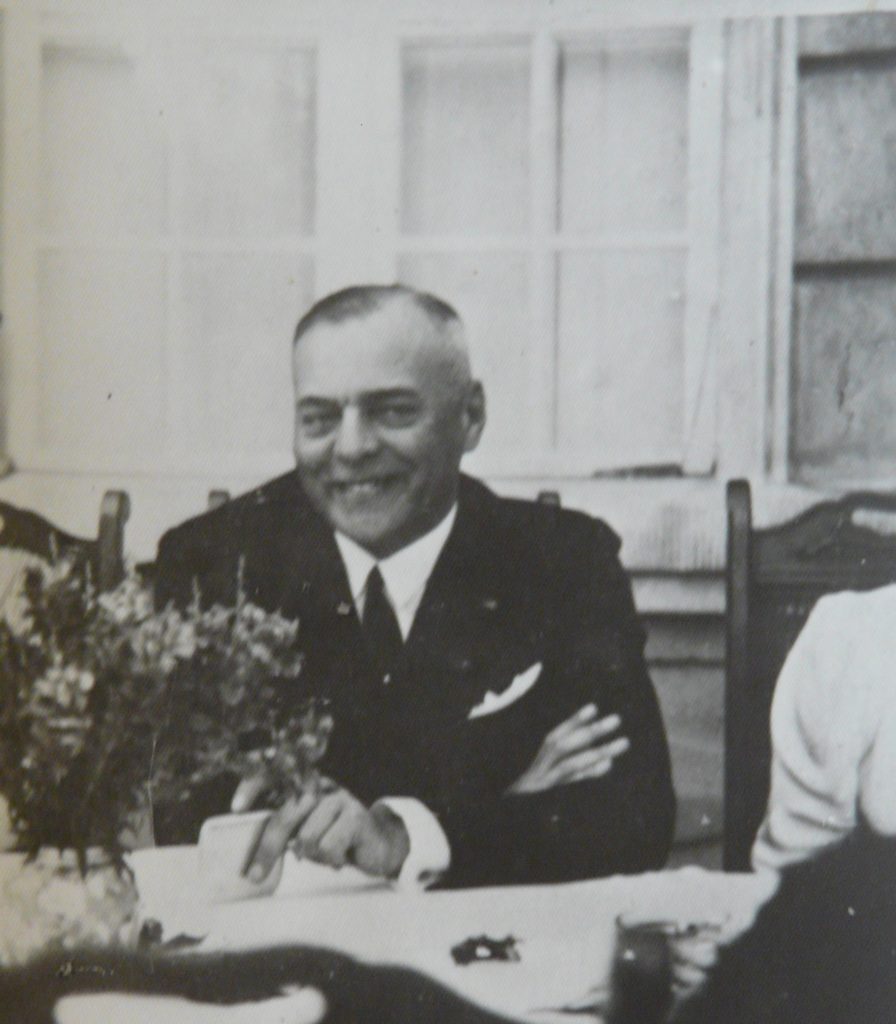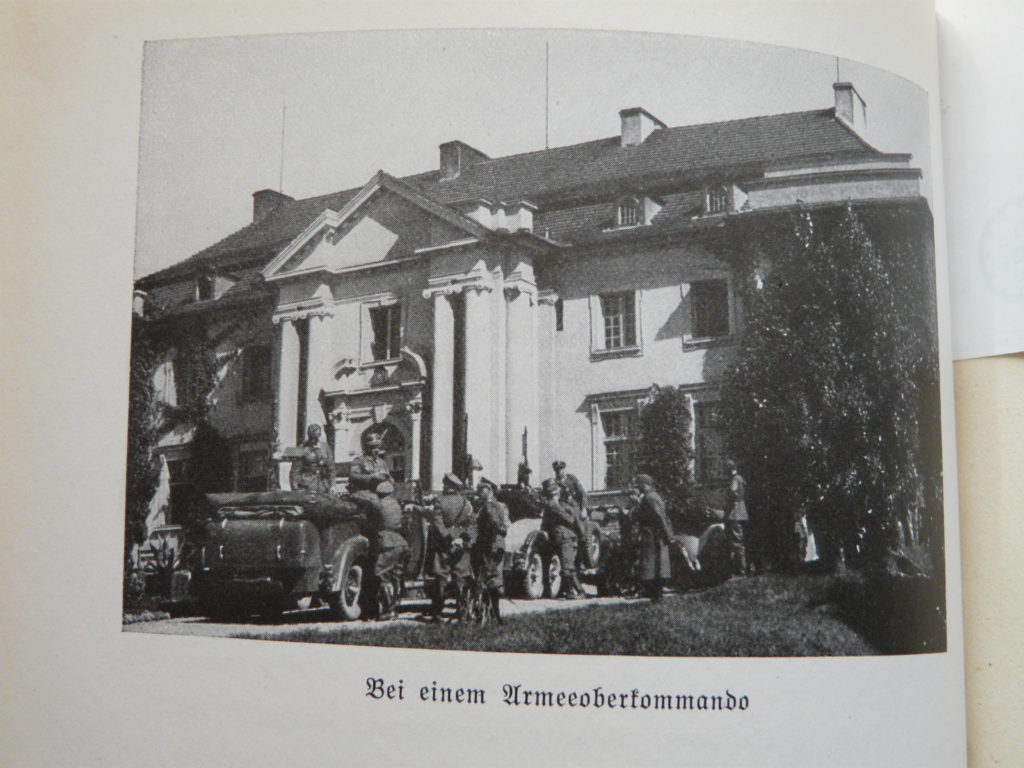 The last holder of Komierowo, Tomasz, was shot by the Nazis in September 1939 and the Nazi Germany established its seat in the palace, staying there until Poland came under the Soviet rule. The war did not spare the palace collections, the library and the collection of family portraits which were gathered starting from the 15thcentury with utmost care. In the post-war period, the palace had different functions, including a work centre for prisoners, a warehouse, a seat of the State Agricultural Farm (PGR) and a centre of young riders' camp. The son of the last owner of the estate, Andrzej, lived outside Poland after the war. He returned to Poland in 1991 when the Act on returning estates to their legitimate owners was to come in force. Unfortunately, the act did not come true and Andrzej (fifth from the left) and his wife Janina Komierowska (first from the left) spent the last years of their life in Sępólno Krajeńskie. He died in 1994 in Bydgoszcz. According to his request, he was buried in the cemetery in Komierowo.
In 2003, the palace was bought from the Treasury by the Mazovian family line.