Welcome to Komierowo Palace
The ancestral residence of the Komierowscy opens its gate anew. After many years of a turbulent history and adversities, we have regained the family estate and restored fullness of its glow. Today, we are your home, a place of relaxation, escape from dailiness and the only nook of such kind where you will experience modernity and luxury in the shadow of several-century oak trees.
We are pleased to offer you the renovated palace, serving today as an elegant, cozy hotel in the vicinity of the Tuchola Forest. Barely 50 kilometers north from Bydgoszcz. The Komierowo Palace Complex is situated on a hill and framed by ponds and a 16-hectare, centuries-old park. It's the perfect place for a business meeting, active leisure with family or friends or a romantic weekend for two.
Stop, catch your breath, try the local cuisine and fall in love with Pomerania. At Komierowo Palace you will find everything you need to take a rest from the big-city fuss. An additional asset of the hotel is the splendid restaurant. Dishes composed by the Chef amuse with their taste and color.
Guests can use the relaxation zone – jacuzzi, sauna, massage chairs, massage rooms as well as the fully equipped fitness room and outdoor gym.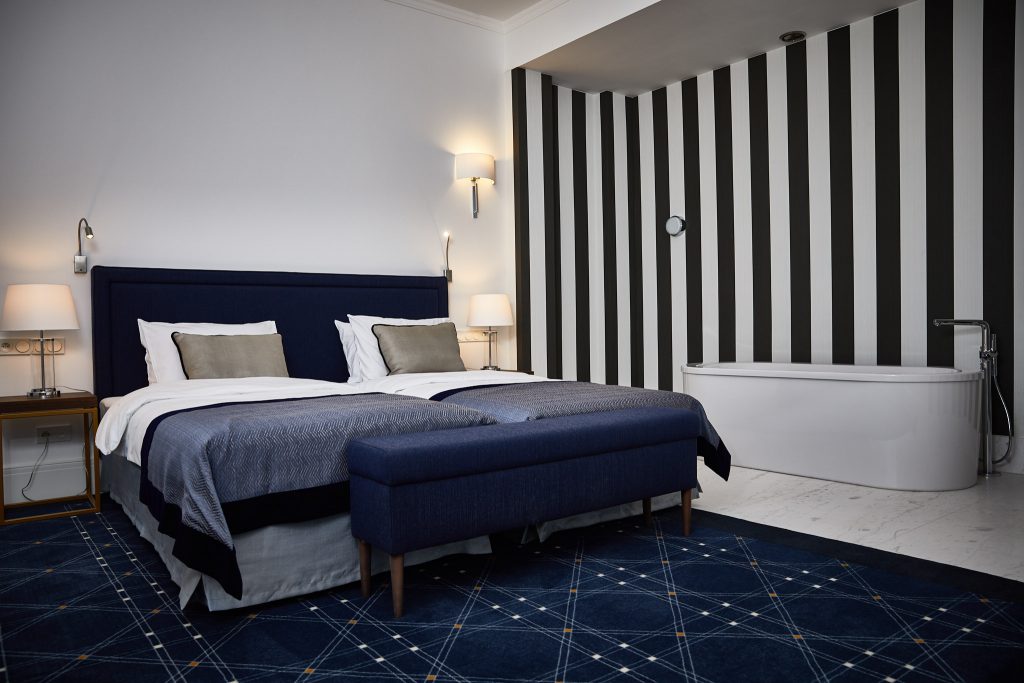 Rooms
We have prepared 16 two-person, luxurious rooms with a beautiful view and rich amenities. Book a stay in Superior, Superior Plus, Deluxe standard or in our exclusive terrace apartment. To view images and read a detailed description of the rooms, click the online reservation and choose an exemplary date of stay.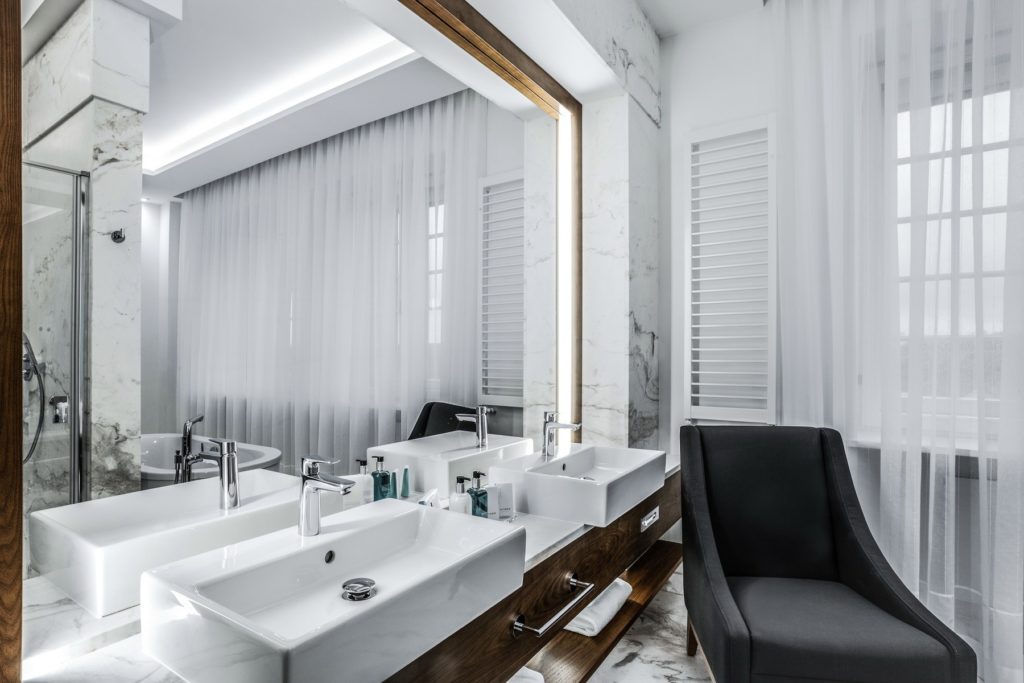 Hotel w Pałacu Komierowo
accommodation with a child up to 3 years old – included in the price